ESTATE
This elegant 17th-century rural complex lies on the edge of the hamlet of Barco, overlooking the countryside: 13 kilometres from the centre of Reggio Emilia and 18 kilometres from Parma, on the road leading to Cavriago and Montecchio.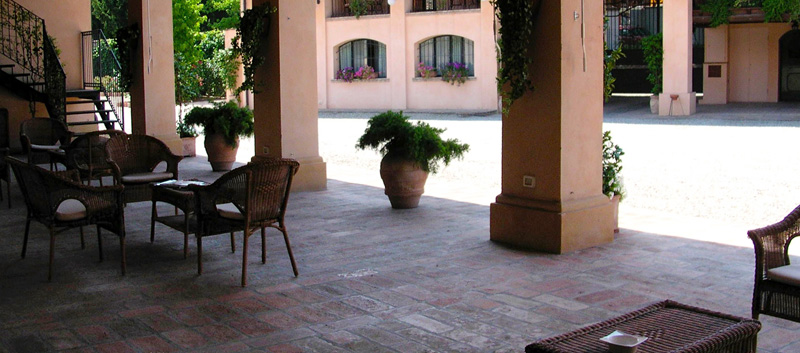 The current owner has personally taken care of the restoration of this farmyard estate with particular attention.
Corte Bebbi is a charming resort and offers its guests everything they could possibly desire: a regenerating holiday in the quiet of the countryside, different proposals for daily trips and maximum comfort.
This country residence has six elegant B&B rooms and three comfortable, fully equipped apartments of various sizes and types. Each apartment has bedrooms with en-suite bathroom, satellite TV, independently heating and air conditioning.
For our guests there is a nice green garden with a swimming pool and a large terrace overlooking the hillside vineyards.
Corte Bebbi also offers its guests different solutions for conferences and company meetings.
Either outdoors in a delightful flower-filled garden or inside the stables, which have been restored with typical features, or in a spacious and versatile barn, there is just the right balance between elegance and functionality that makes Corte Bebbi an ideal venue for company meetings and special events.